Trip up the Manchester Ship Canal
Greetings Barry,

"The Ship Canal trip went ahead. Numbers were lower than hoped for, and for that matter those indicated by participants in March, but it's quality not quantity!!

An excellent day only mildy interrupted by a MediVac from Runcorn Docks due to a poorly passenger.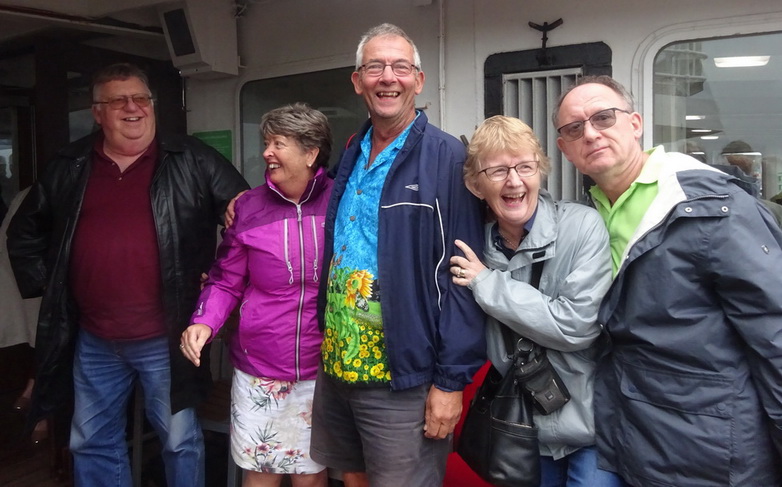 From Left to Right
Russell Judge, Ann Guymer, Bernie Guymer, Meryl Jones, Stuart Jones
Stuart and Meryl made a big effort, coming from Sydney, NSW!

PSNC index page . . . Photo Index . . . Barry's Site Index Page