Arthur Stringfellow's Photos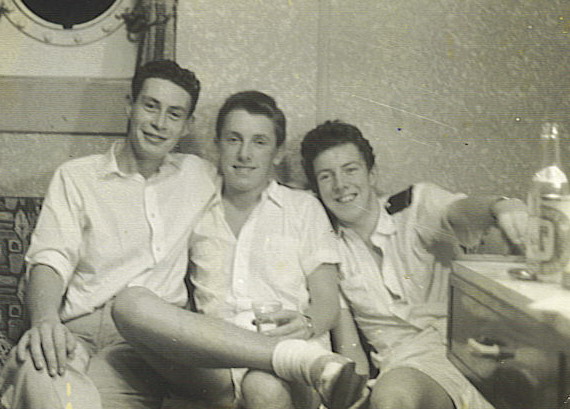 L to R
Mike Hesketh (Elect), Arthur Stringfellow (Capt. Clerk) Colin ? ? ? (R.O.)
Eleuthera 1962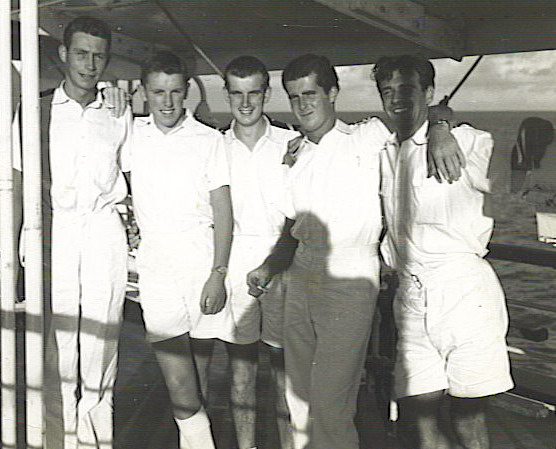 L. to R.
Mike Hesketh (Elect.) Arthur Stringfellow (Capt. Clerk) ? ? ? (3rd Mate) Ian Gordon (Chief Steward) Don Hodgson (2nd Mate)
Eleuthera 1962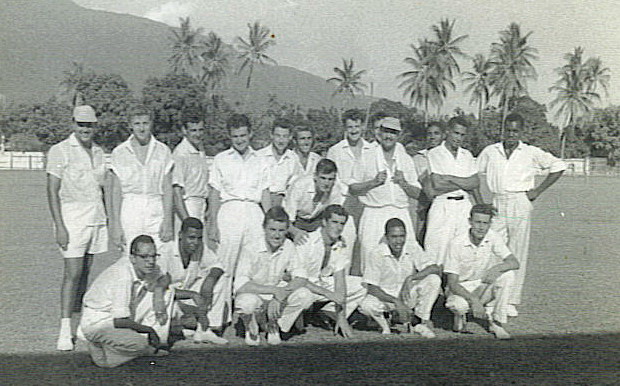 Cricket match . . . . M.V. Eleuthera versus Staff from Appleton Estate Rum in Jamaica 1962. PSNC were slaughtered!

MV Salaverry, December 1964. Fishmeal fires and bad weather forced her into Horta, Fayal, Azores as a port of refuge.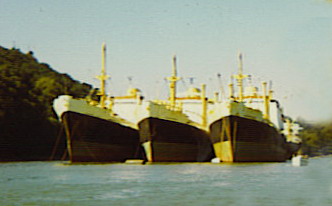 Island boats, Eleuthera, Cienfuegos and Somers Isle lying decommissioned in Fowey, Cornwall c.1970
Photos provided by Arthur Stringfellow
PSNC index page . . . . Photo Index . . . . Barry's Site Index Page